Who we are
Since 1960 Julio Cabrero & Co. have been dedicated to the production and packaging of soluble sulphurs for industry and agriculture.
Nowadays we are one of the leading sulphur producers in the European Union with a major international presence. We are a family business and use with pride the name of our founder as a guarantee of our commitment to quality, customer service, and sustainability.
Since 1997 we have been operating under UNE-ISO quality standards and currently hold the ISO 9001 and ISO 14001 certificates.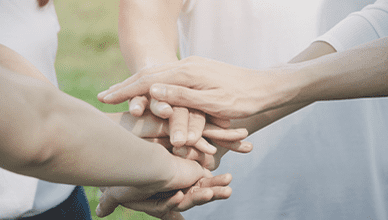 Mission
The mission of our organisation is to encourage the growth and development of all our groups of interest and to fully satisfy their needs.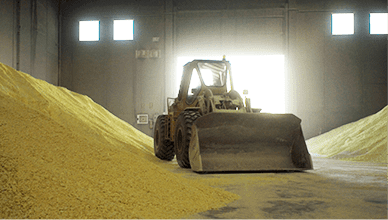 Vision
The management of Julio Cabreo & Co., aims to maintain the family character of the company with maximum professionalisation, modernisation, and continuous improvement so as to make us a point of reference in the production of micronised soluble sulphurs and to maintain our position as the top Spanish company y and one of the international leaders.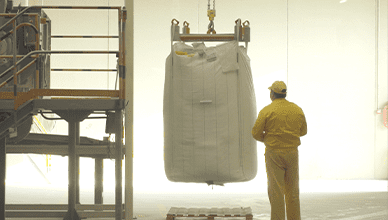 Values
| Family business
| Specialised personnel
| Stable staff
| Leadership on markets
|Continuous modernisation
| Commitment to safety
| Top quality
| Social responsibility
| Commitment to the environment
History
Our company was founded in 1960 by Julio Cabrero Ibáñez and established in the municipality of Polanco in Cantabria.
Its initial activity concentrated on the manufacture of micronised soluble sulphurs designed for phytosanitary applications.
As from 1964 we introduced our products in the rubber sector by supplying oiled sulphurs with made-to-measure formulations designed for the manufacture of tyres.
Our activities gradually increased by means of the development of new products and applications such as mixtures of insoluble sulphurs with oils together with micronised sulphurs for the iron and steel and paper industries, the manufacture of explosives and fireworks, animal feed, sugar refineries, water pipes, etc.
The need for space to grow led to a change of location to the port of Requejada.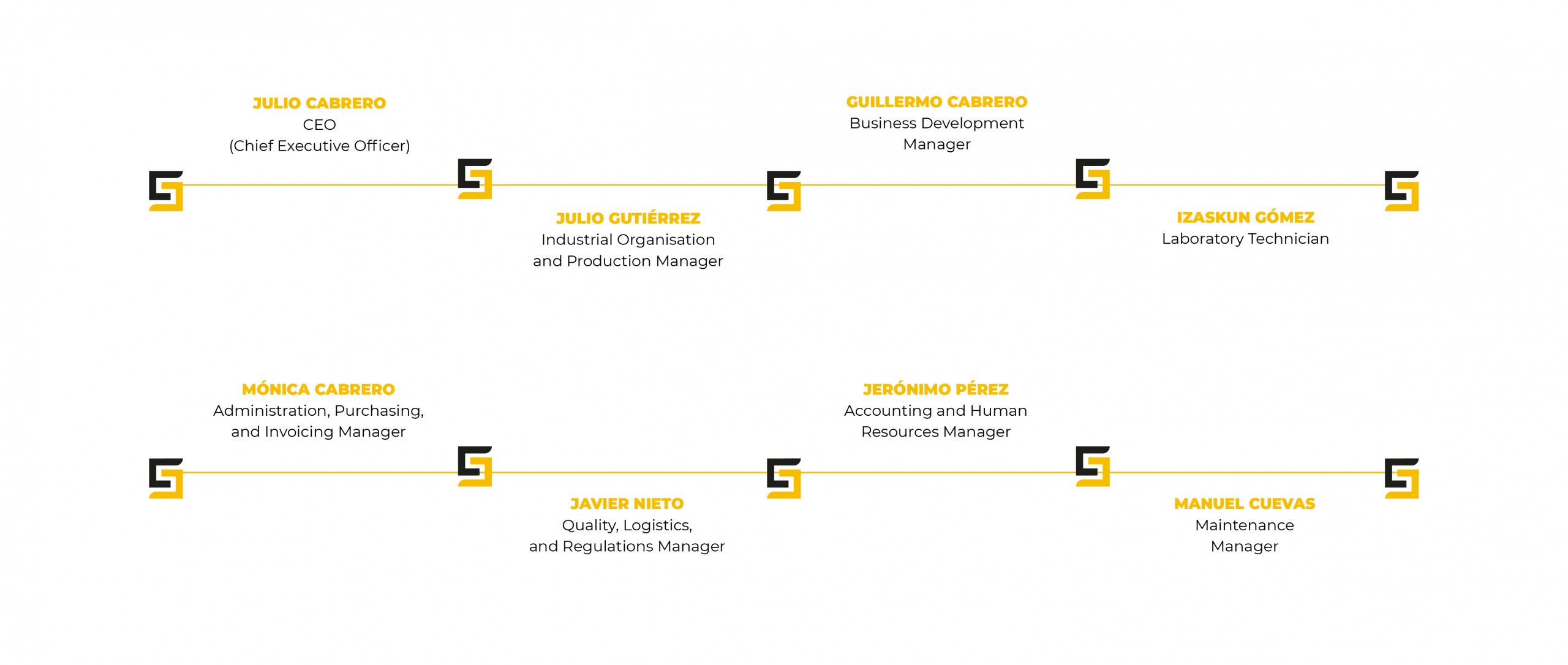 Julio Cabrero & Co. have their installations at the port of Requejada. They have various buildings which amount to some 10,000 m2 to include the factory, warehouses, laboratories, and offices on a plot of 190,000 m2 owned by the company.
We currently have six production lines with the capacity to process large amounts of products, both sulphurs of general use and made-to-measure formulations in accordance with the specifications and needs of our clients.

We have various packaging lines for formats ranging from 5 and 25 kilo bags and big bags from 250 to 1,250 kilos.
There is an automated palletisation line to guarantee high productivity and to allow the storage of the product in perfect condition.

Responsibility
Our vision requires a high level of commitment to innovation, sustainability, and people. To this end we have a responsibility policy which takes all these aspects into account so as to guarantee excellence and the continuity of our activities.
Find out more
Moreover, we have recently joined the main companies in the sector to promote the creation of the Sulphur Association, the objective of which is to promote and train and inform about the proper use of sulphur, especially in agriculture.
Find out more